Our Shops
The Opal Man gallery carries opals and fine opal jewelry in both silver and gold. We specialize in high quality Australian opal varieties including black, Koroit, boulder, crystal, white, opal doublets, treated matrix, and opal specimens.
The Opal Man searches for opal material in various regions of Australia. These remote opal-rich areas include Lightning Ridge, Coober Pedy, Koroit, and Andamooka. Dennis Dahl (the opal man) and Tim Morgan cut and polish rough opal material right here in the shop, making fine gem stones out of rough material.
In addition to offering finished opal jewelry, the gallery also carries loose stones, opal specimens, and some jewelry featuring Mexican and Ethiopian opal. We design custom jewelry, appraise jewelry and opals, and offer other services including opal re-polishing.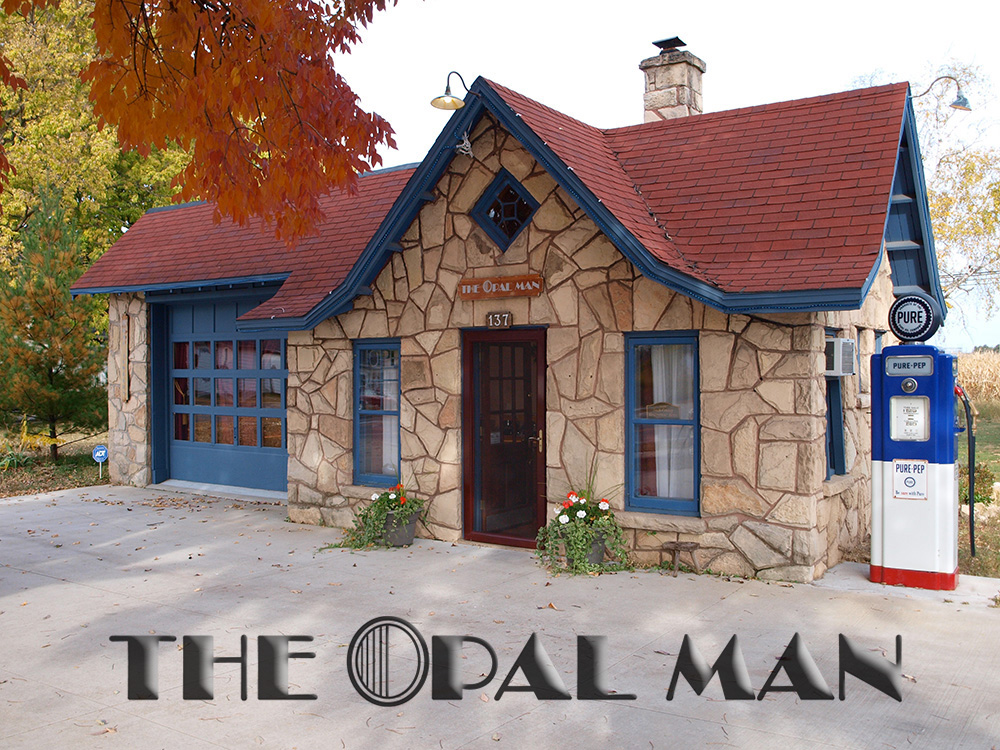 The Opal Man of Spring Green:  Located in a striking little building that attracts a lot of attention. Originally a gas and service station in the early 1900's, the unique stone structure is listed with Wisconsin's Register of Historic Places and also featured in the book Fill'er Up: The Glory Days of Wicsonsin Gas Stations.
This is where all of the magic happens; stone noodling, cutting, and polishing, it all happens here in our quaint little "cottage".
Come and explore our adorable little town of Spring Green and be sure to stop in and marvel at our opals!
137 S. Winsted St
Spring Green, WI 53588
opals@theopalman.com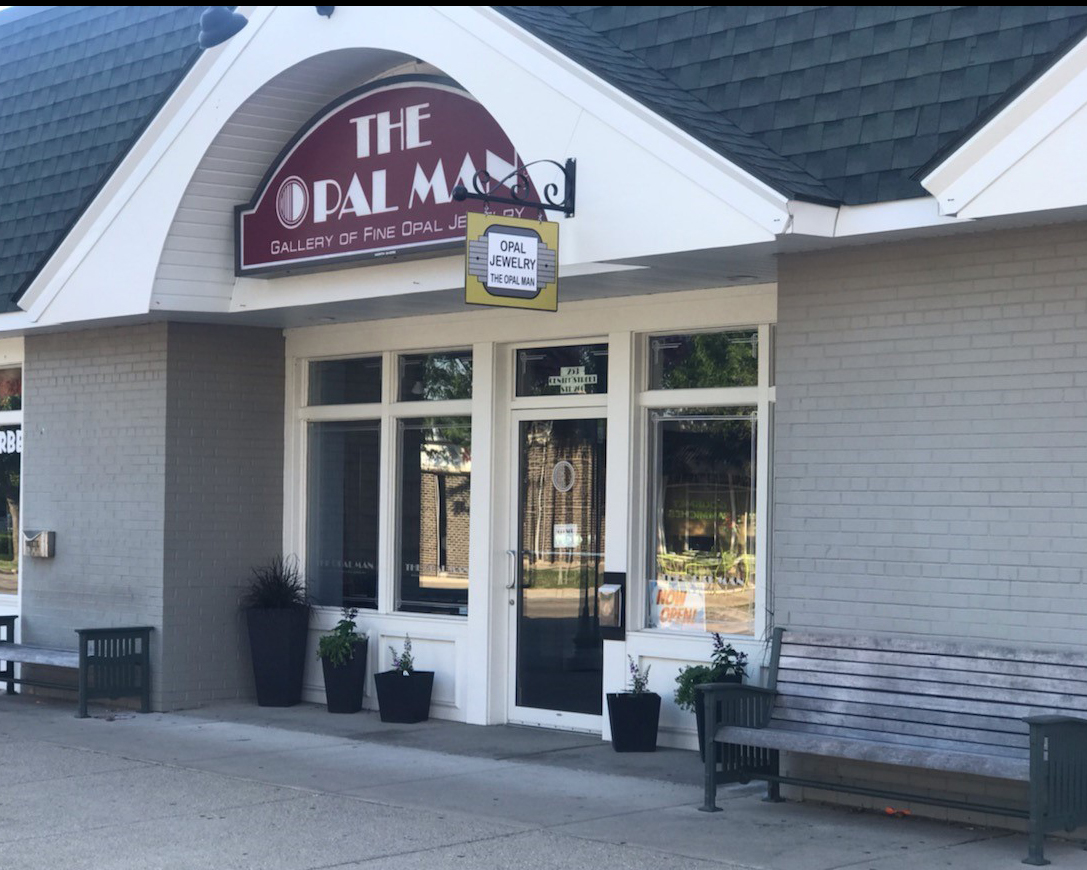 The Opal Man of Lake Geneva:  Located in the bustling town of Lake Geneva, this new space boasts a 1,000 square foot show room filled with display cases that were made using historic wooden doors and glass.  Art Deco inspired decor adorns the walls and furnishings that bring the building's rounded archways and sharp edges from the outside in.
Come and meet The Opal Man himself Wednesday thru Saturday and treat yourself to some frozen yogurt next door at Yogeeze!
253 Center Street
Lake Geneva, WI 53147
opalslg@theopalman.com