Dennis Dahl and The Opal Man team offer an unparalleled range of talent and experience.
From cutting and polishing rough opal to designing custom jewelry, the staff is here to help customers find the opals and opal jewelry they are searching for. The staff enjoys sharing their knowledge and experience with customers, who often have many questions about opals.
With nearly 50 years of experience, Dennis is a master opal cutter, a leader in the field, and our expert-in-residence. After working behind the scenes in wholesale opals for decades, Dennis opened his own jewelry and opal gallery in 2010.  Learn more about Dennis Dahl, here: Meet The Opal Man.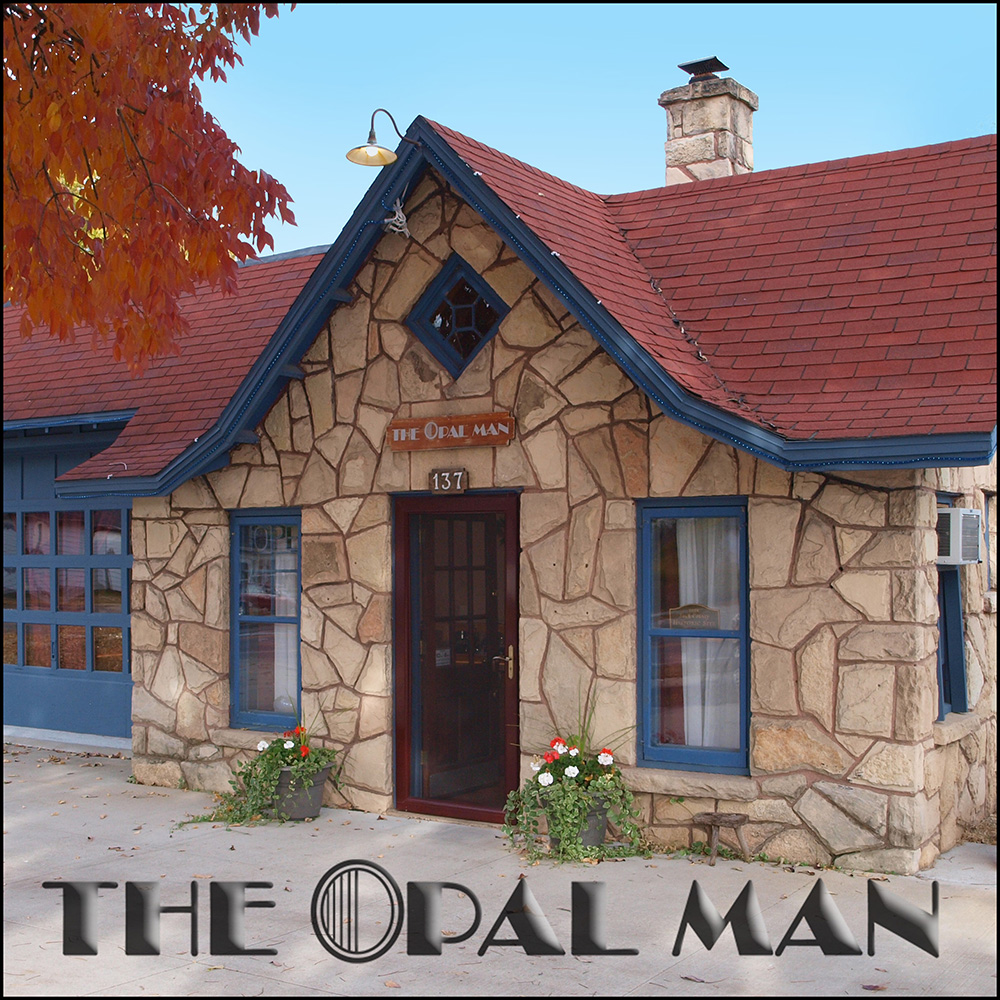 About the Gallery and Store
The Opal Man gallery carries opals and fine opal jewelry in both silver and gold. We specialize in high quality Australian opal varieties including black, Koroit, boulder, crystal, white, opal doublets, treated matrix, and opal specimens.
The Opal Man searches for opal material in various regions of Australia. These remote opal-rich areas include Lightning Ridge, Coober Pedy, Koroit, and Andamooka. Dennis Dahl (the opal man)  and Tim Morgan cut and polish rough opal material right here in the shop, making fine gem stones out of rough material.
In addition to offering finished opal jewelry, the gallery also carries loose stones, opal specimens, and some jewelry featuring Mexican and Ethiopian opal. We design custom jewelry, appraise jewelry and opals, and offer other services including opal re-polishing.
About the Building:  The Opal Man is currently located in a striking little building that attracts a lot of attention. Originally a gas and service station in the early 1900's, the unique stone structure is listed with Wisconsin's Register of Historic Places.